The Bin Room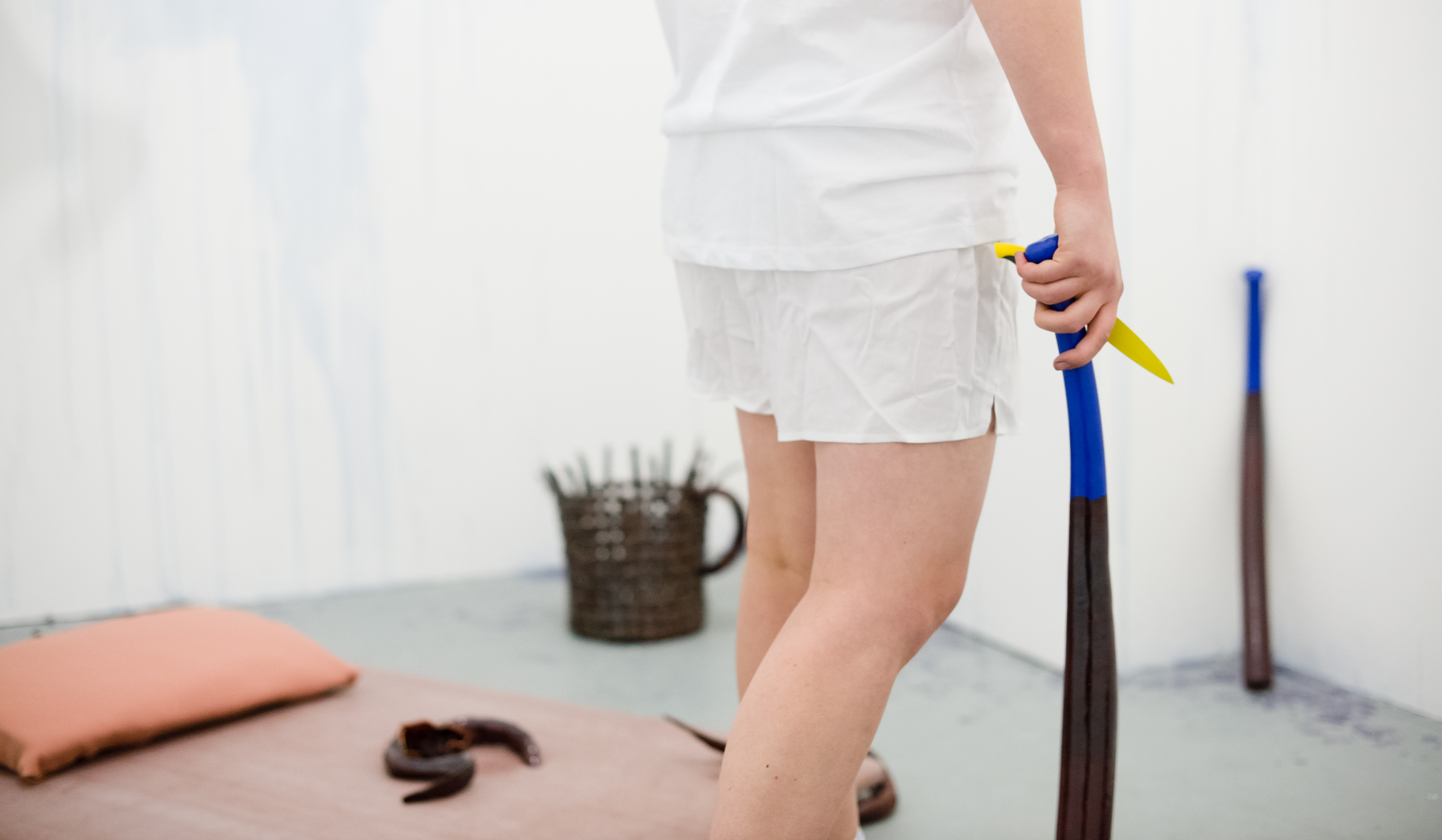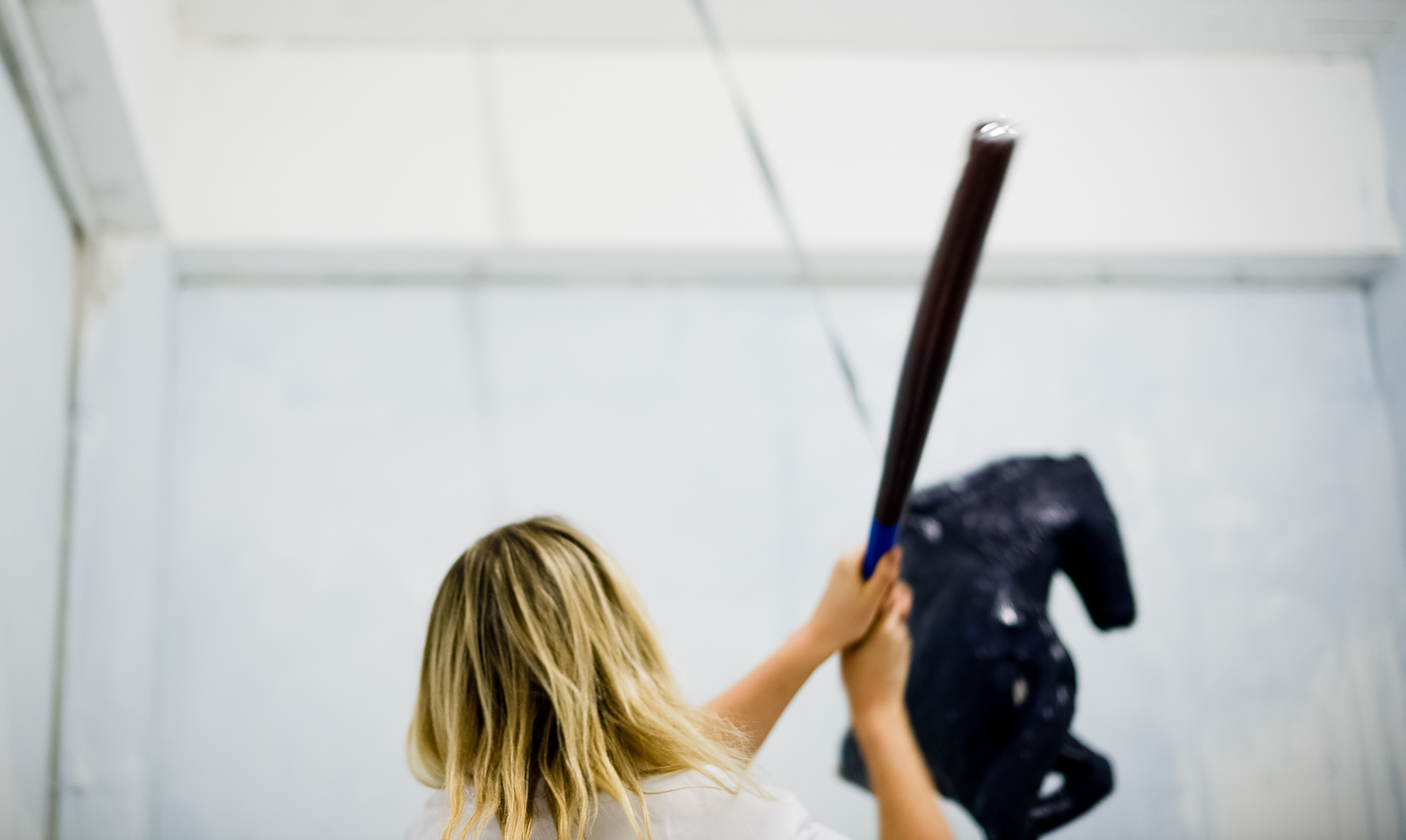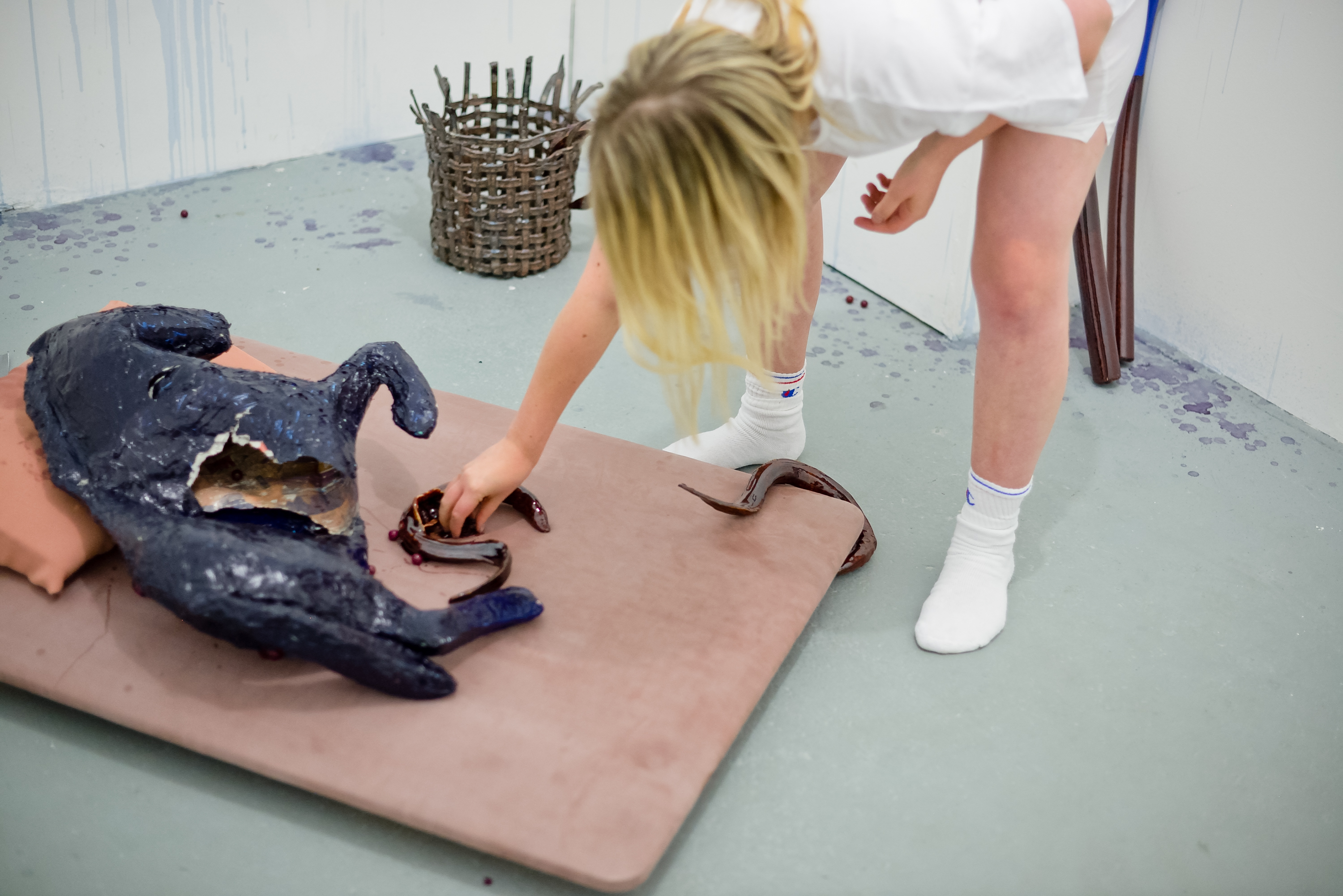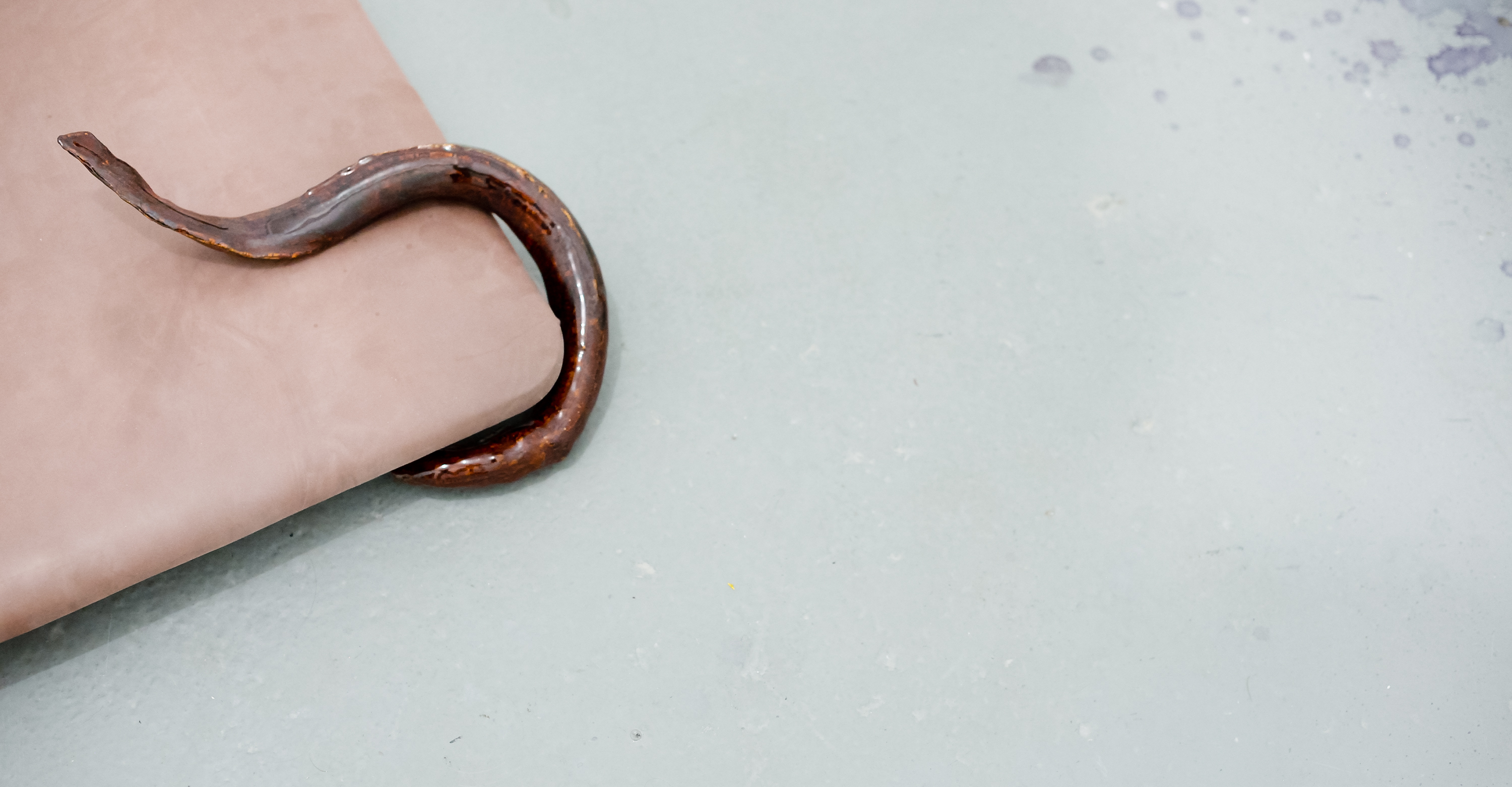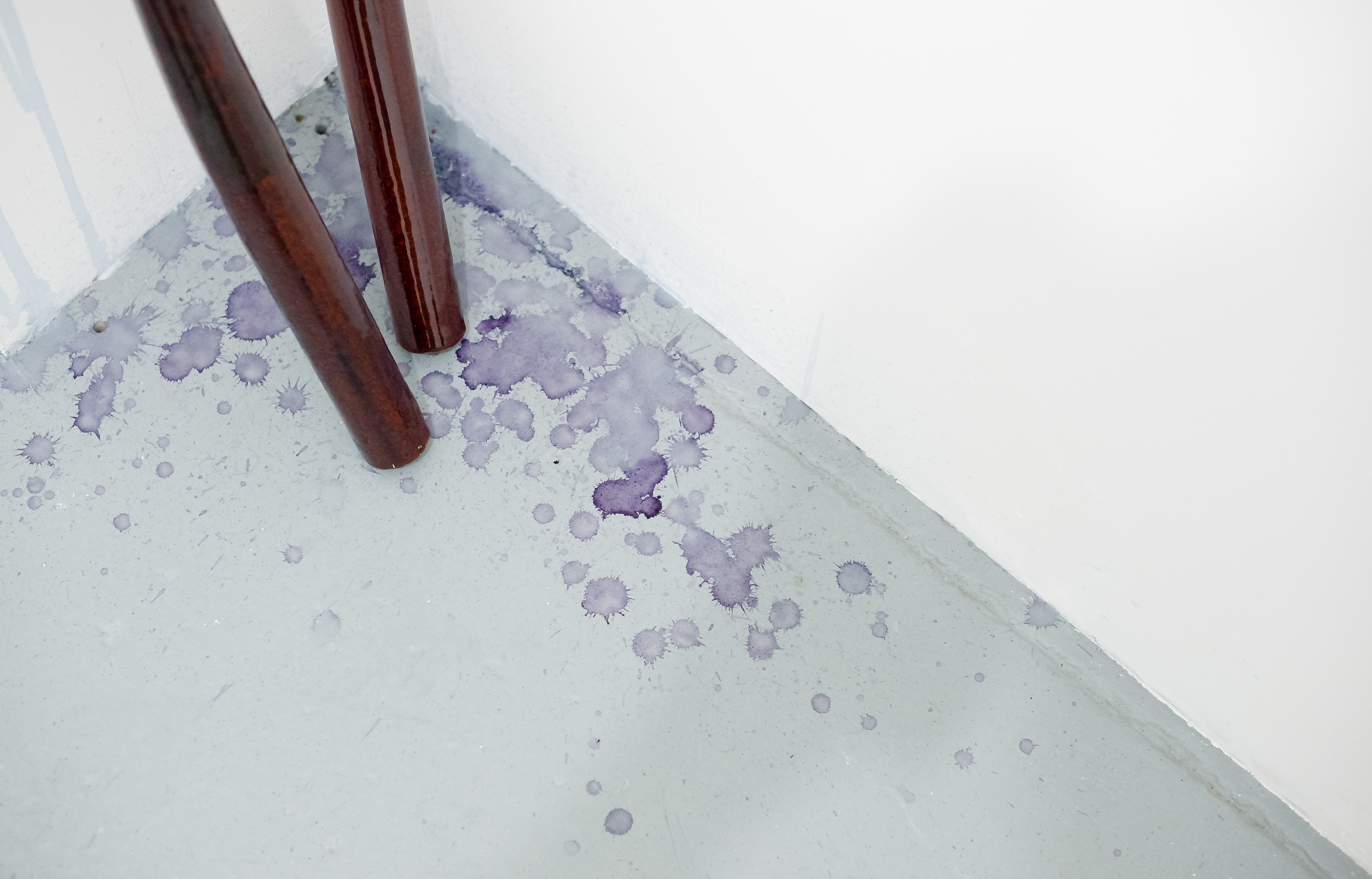 For the final show in a series of solo exhibitions by emerging UK artists curated by Emma Mckinney, slice presents London based artist Paloma Proudfoot. 'The Bin Room' is a solo presentation of new ceramic and performance works.

The Bin Room

'They were two superior eels
At the bottom of the tank and they recognised each other like italics.'
– Anne Carson, Autobiography of Red

The eels live in a metal chest of drawers.

The base of each tray drawer is pierced with holes like a flattened colander so water can run from the top through to the bottom, sieving over the eels and through to each echelon beneath.

It is a water feature, featuring inwards, until I step forward to pull out a drawer. The displaced water rushes over my feet, and there lies a writhing glistening bed with little foam clusters forming on the surface. Each eel is an inky black stroke, an elegant typeface squirming from the leaky pen, struggling to be read. Each is an individual character, together composing another a character: a part to play. They are stage directions, italicised for emphasis.

I'm a slippery eel in this one – a pretender, a con man, the bad guy hanging in the shadows by the bins out back. My baseball bat stands to attention, a violent exclamation cordoning the border of the eel ridden pool. Some eels lie in catatonic stupor around my feet. Stoned cherries loll in their open guts, stage blood that seeps and curdles with the bin juice: a diorama of violence.

I go back to the drawer, squinting as I try and decipher the foreign text again, extracting etymologies and rereading aloud. And then an eel squiggles to a new letter, a whole new meaning. Watery snakes drift from one word into another, from one character to another.

I'm thrown back to sipping alco-pop by the bins, now only 14-years-old, hoping the thick sweet lemony liquor will loosen my own tightly coded character.

Pop. Pop sick. Popsuckles [sic]

Smashing open the piñata of temptation, the impatience to know what is inside, a concrete meaning that seemed hidden but never actually existed. I lurch and spill my drink around my feet, hard boiled sweets washing up in sticky pools, seeping their purple shellac veneer. I'm in a ball bearing soup with naked white eyes staring back at me. More fragmented, more writhing than before.