Re-thinking Dhee Kahani by Hira Butt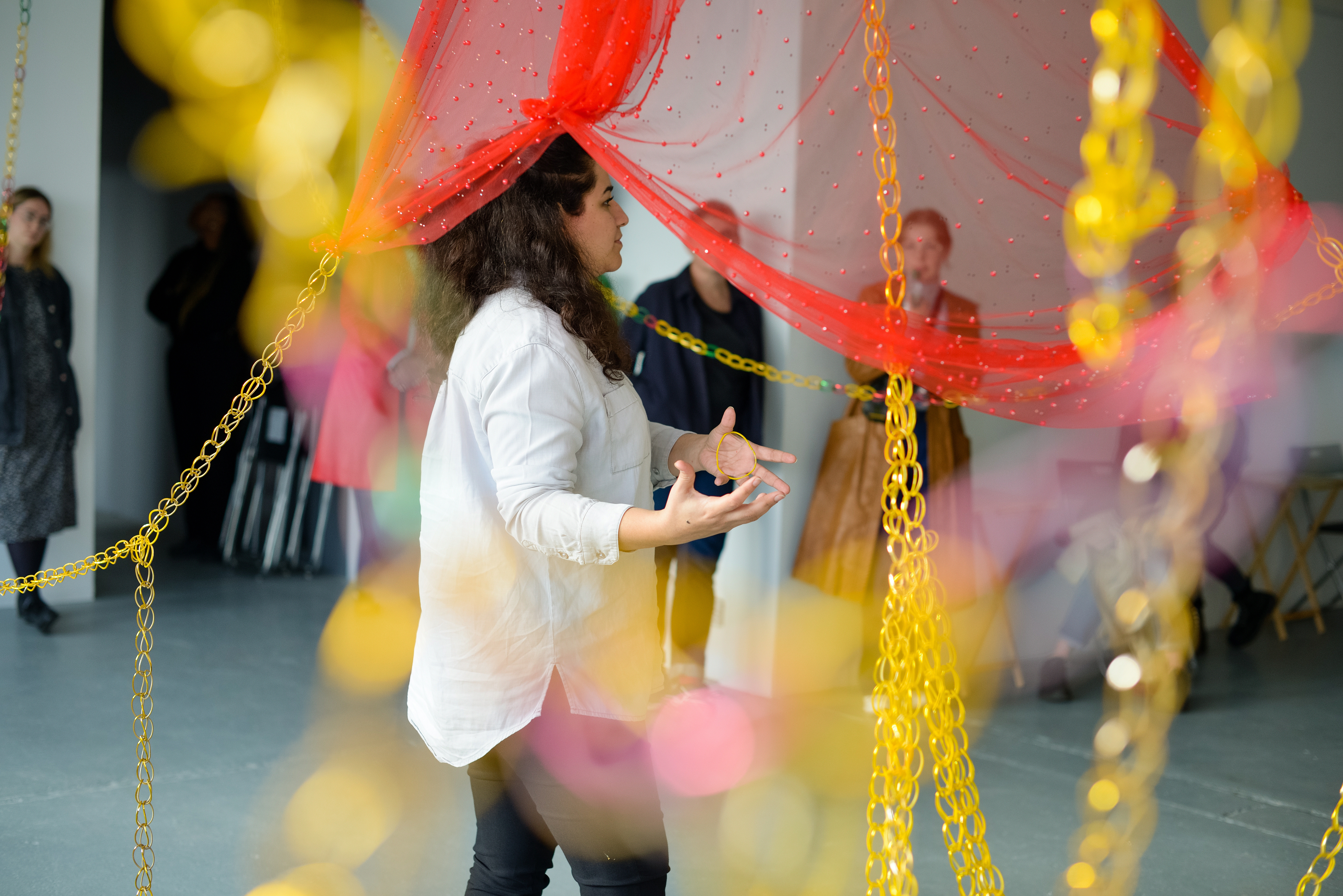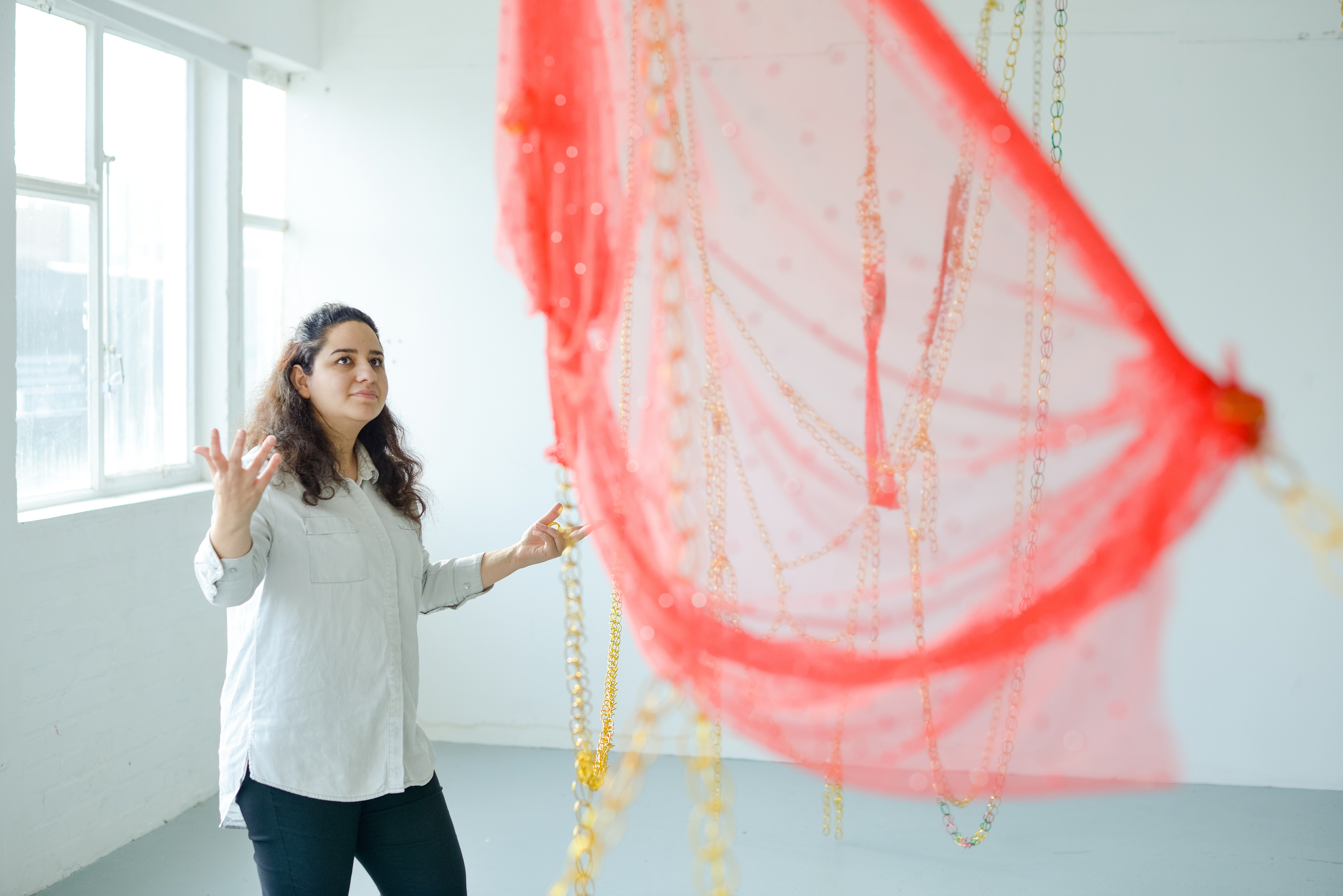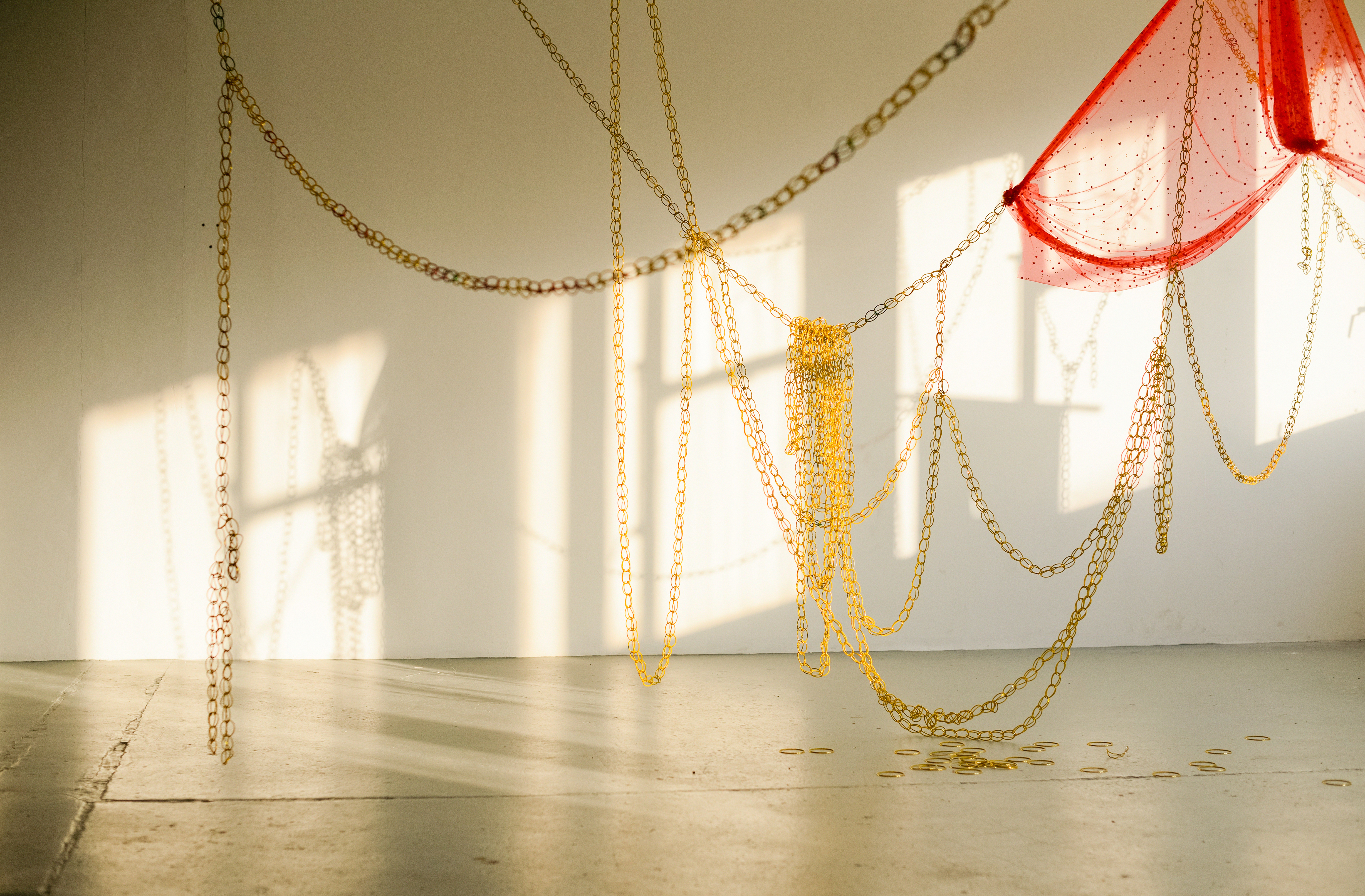 A solo exhibition by Hira But showcasing Dhee Kahani, a sculpture made out of golden metal bangles, exploring the repetition of physiological cultural and emotional dissonance that is passed on from one generation of women to another, over centuries, from one woman's wrist to another. It explores the layered complexity of traditional culture of passing the bucket of ancestral expectations of being an exemplary woman and how it can be used to exploit the meaning of relationships.

Re-thinking Dhee Kahani for Stryx is a de-construction of the symbolic representation of the bangles and its response to the white cube space.