Abdulrazaq Awofeso
Visit the VR Gallery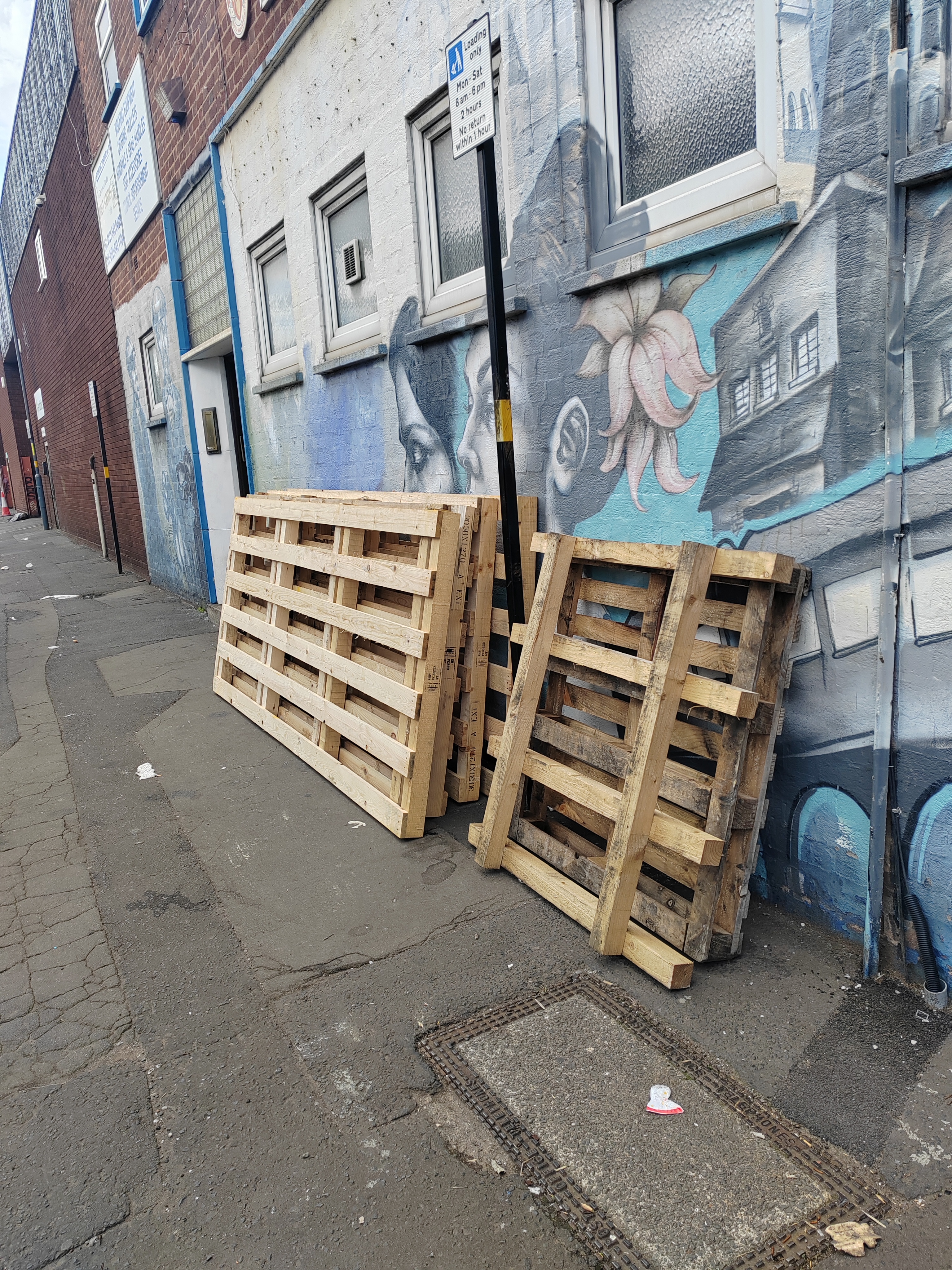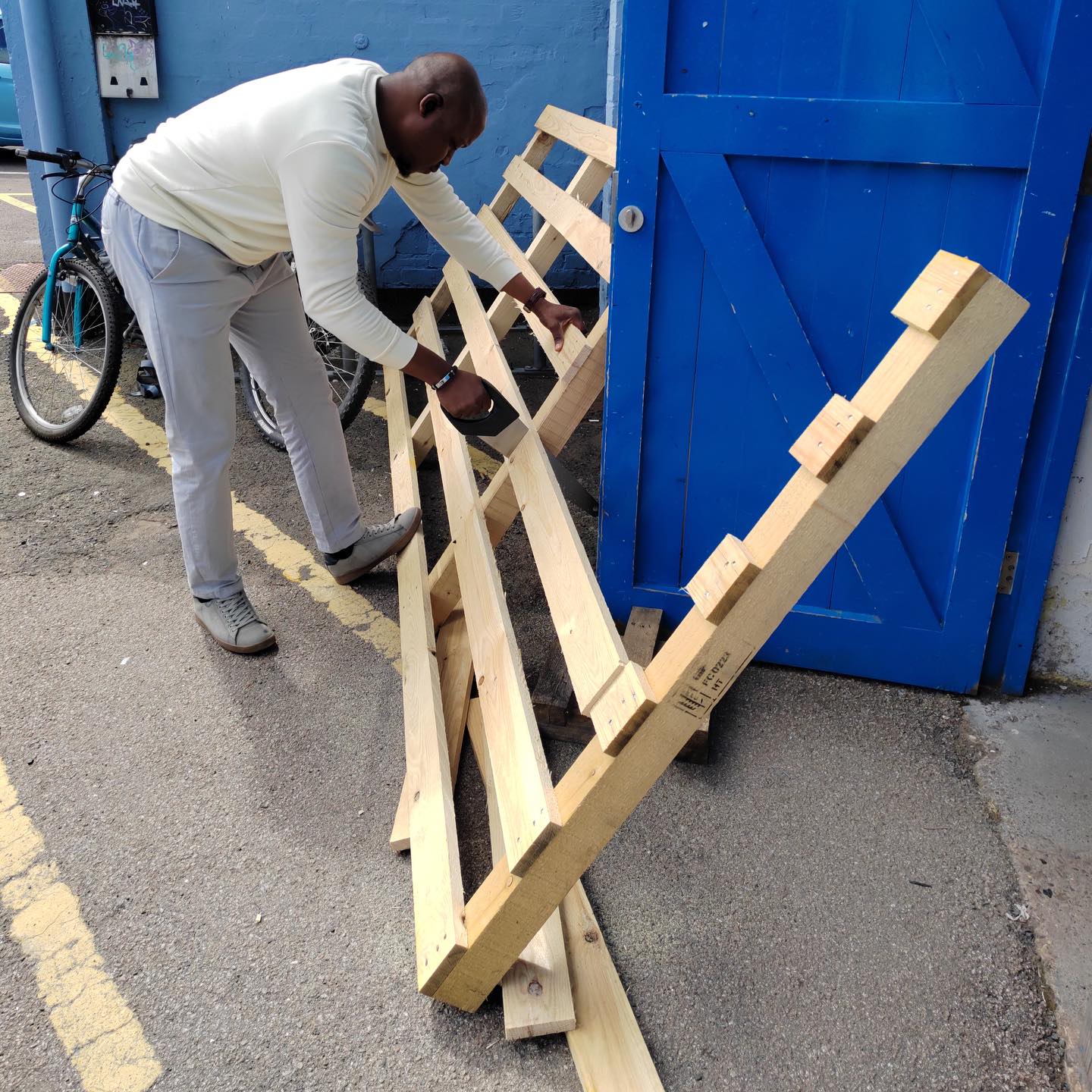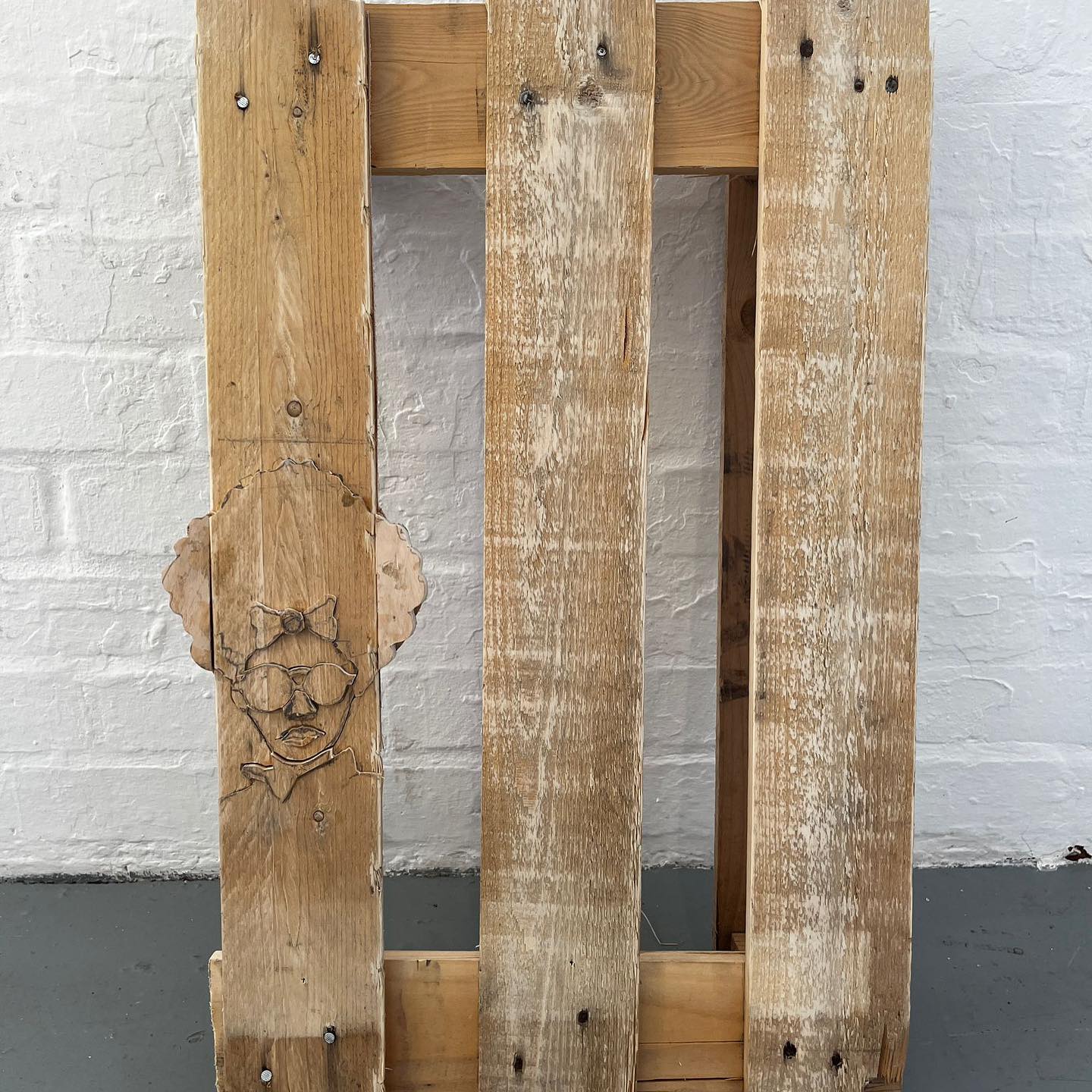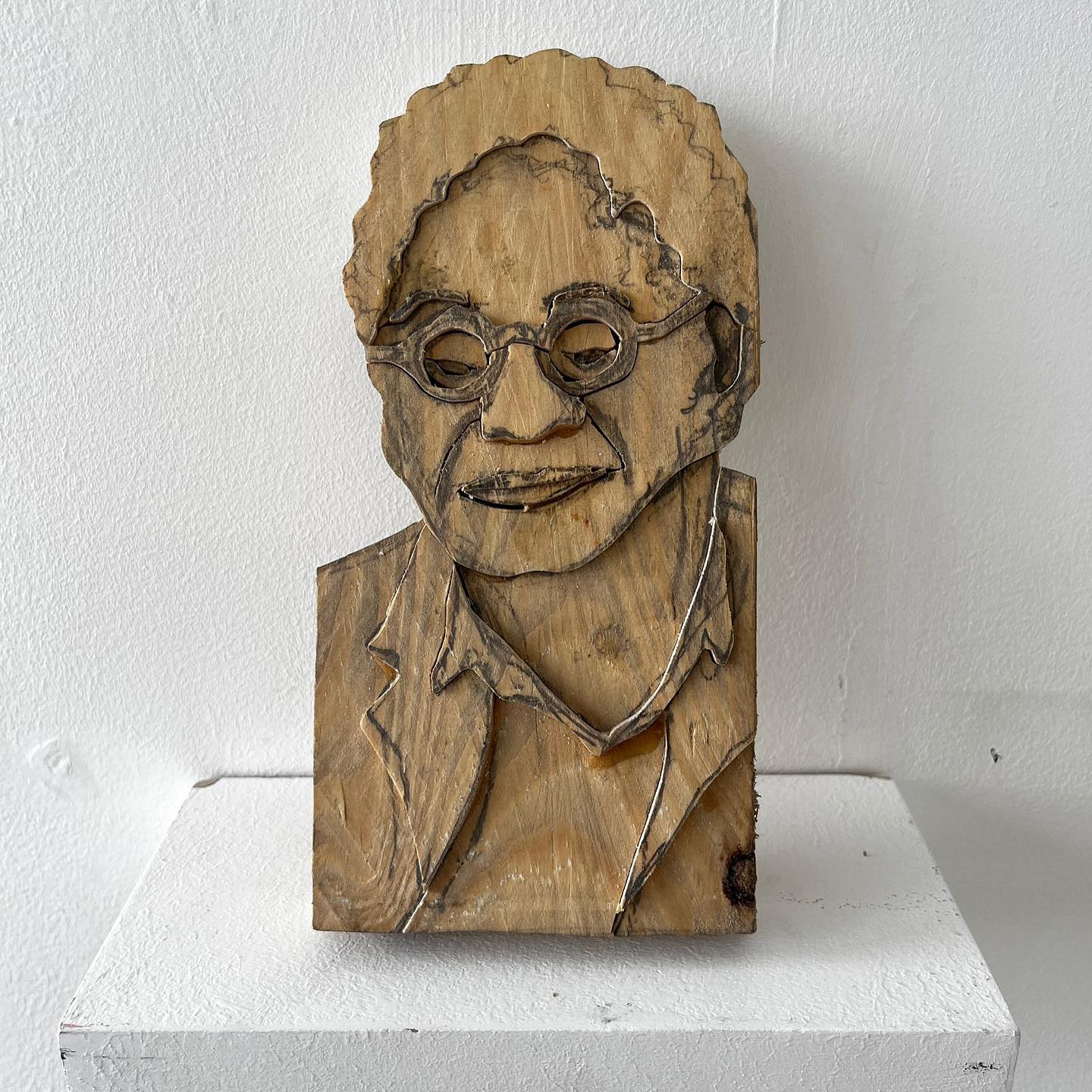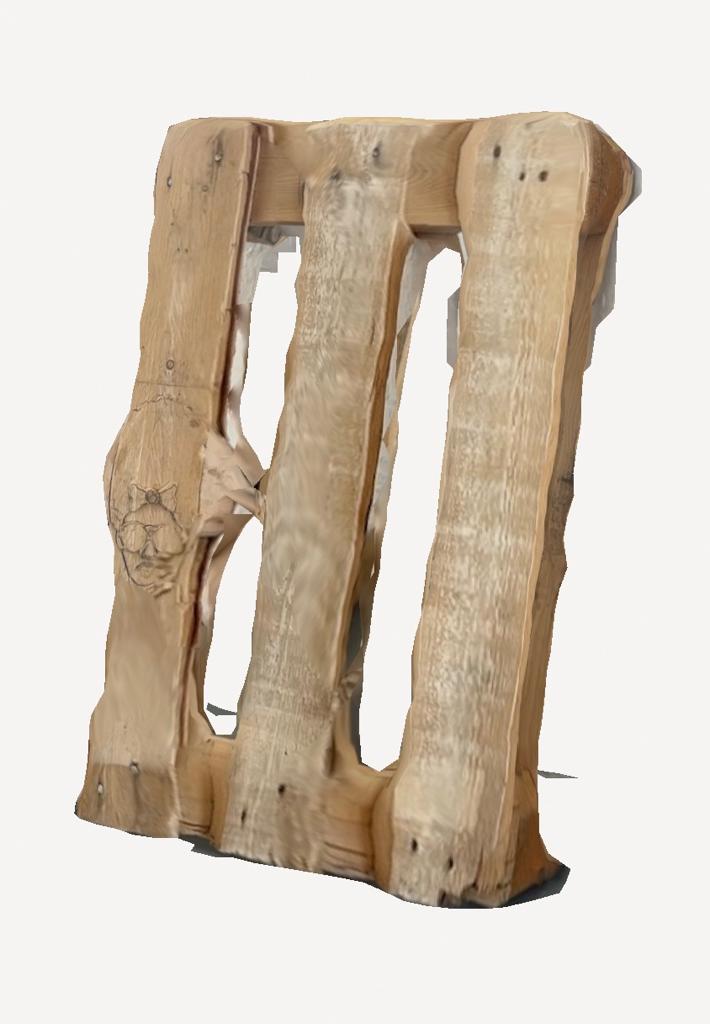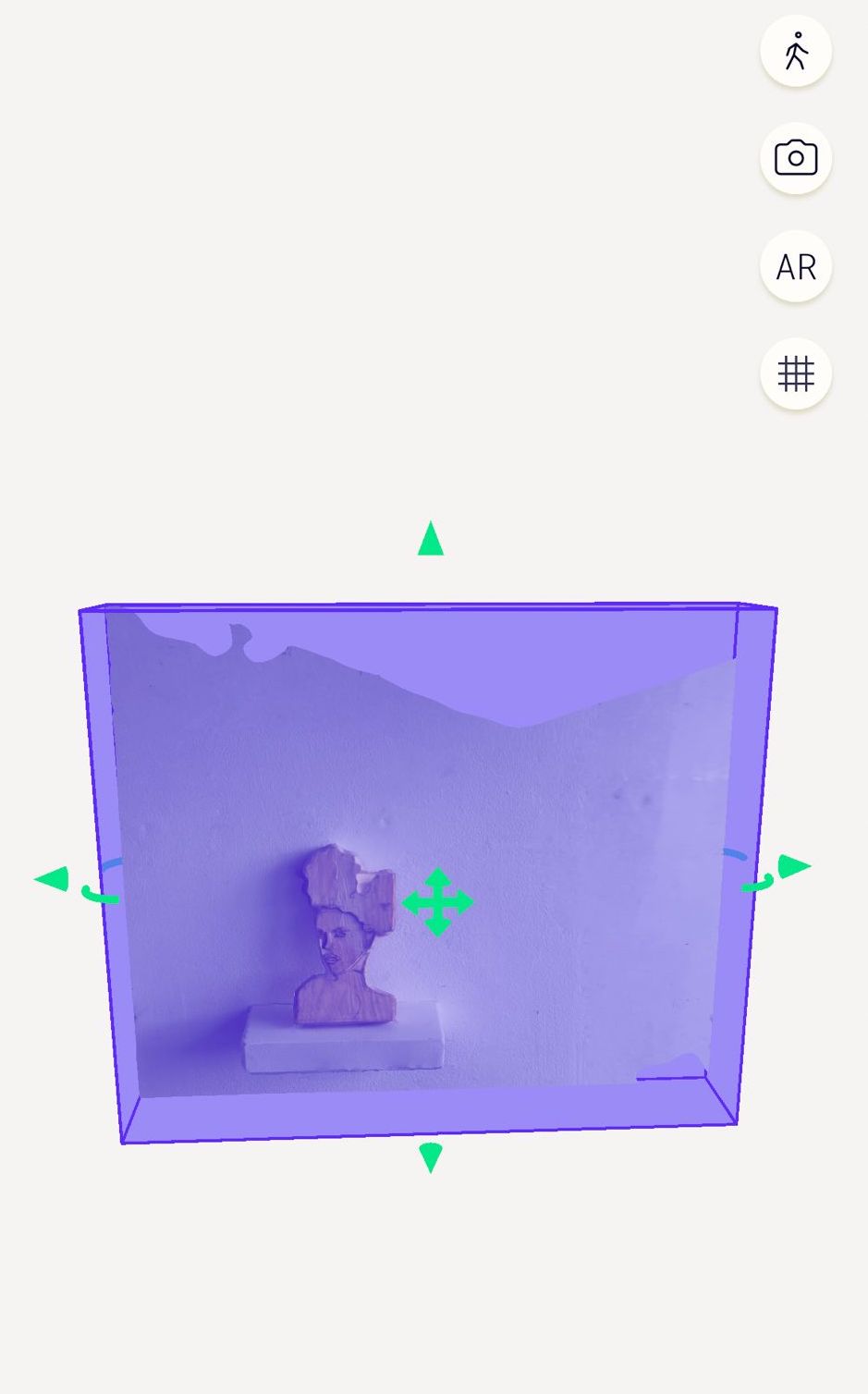 Abdulrazaq Awofeso (b. 1978, Lagos, Nigeria) is a sculptor and installation artist. He lives and works between Birmingham, UK, and Lagos, Nigeria.

For this residency, he's decided to replicate random faces from Digbeth First Friday, citing from the first time he visited in summer 2021 until now.

' I see digbeth as a one stop cultural capital of Birmingham, along with industrial entities, spending the last month in it further confirms that claim, with heightened traffic on (some) weekends and bank holidays. The pallet is one of the easiest things you can find discarded around it, so I decided to correlate it being inanimate and the DFF revelers as animate, into this residency component. There's a subtle conflict between continuity of the pallet in the gallery space and cessation from outdoors that makes it a discard that remains, with imperfections and relevance at the same time.'

For his exhibition, Abdulrazaq presented pallet sculptures as well as VR elements, whereby the audience could see the sculptures in 3D in Stryx's virtual gallery.