Untitled Performance / The Little Girl Who Wrote 'Hi' By Joyce Treasure
Visit the VR Gallery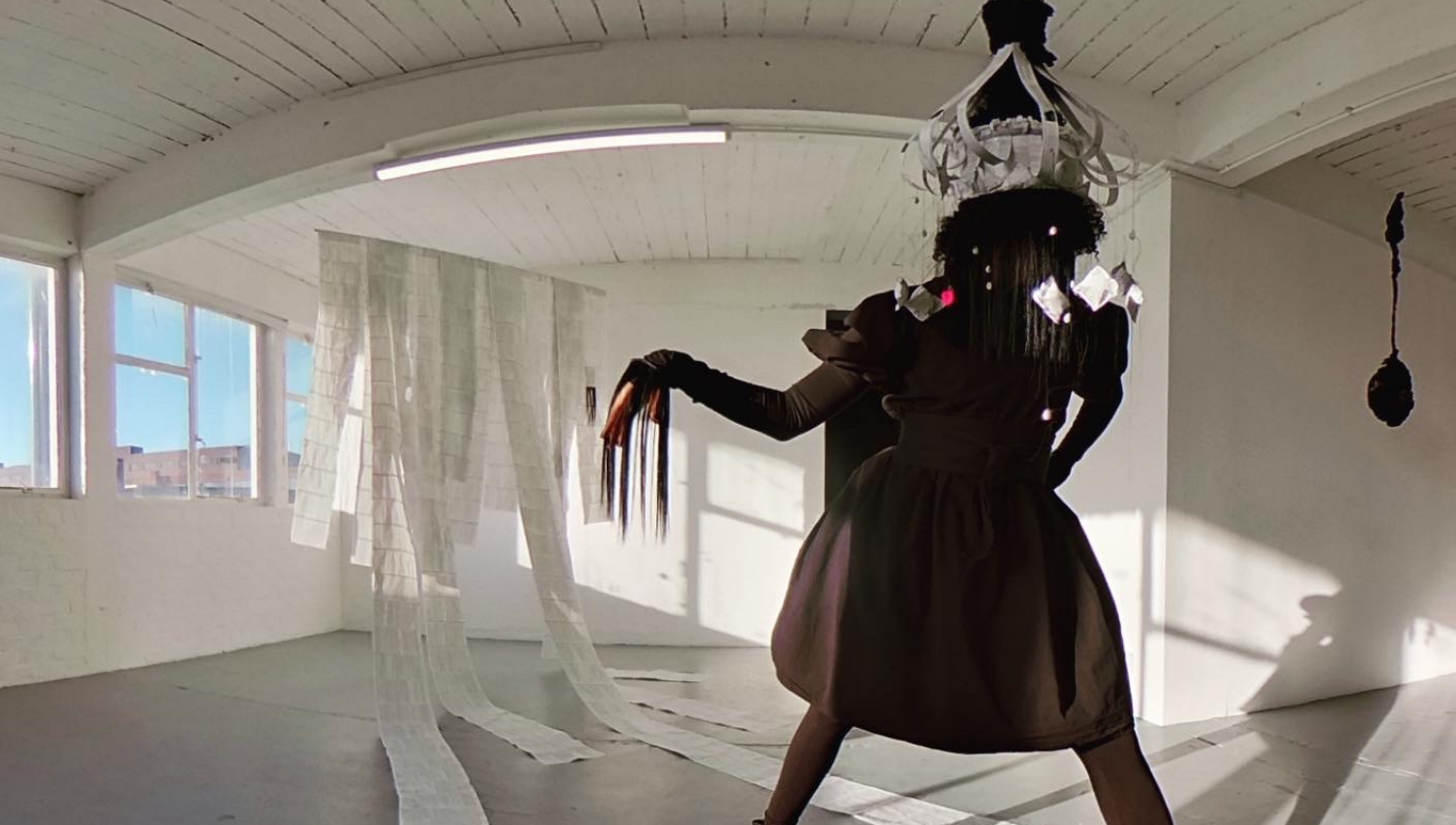 For her SPOT VR Residency, Joyce is exploring the masquerade, characterised by masks, dances, and chants, Joyce is interested in the Gelede performed by the Yoruba-Nago community, which pays homage to women - especially older women. The masquerade is used as satire to criticise antisocial behaviour. The Gelede is ironic and performed during special occasions, harvests and epidemics.
Using an existing piece, Untitled Performance, as an entry point to explore how the masquerade and performance can be employed to perform strength and vulnerability, irony and satire. The Spot programme with Stryx will act as an experimental space to examine how performance, VR tech and making may inform her practice.
The install Treasure is undertaking over December 2021 and January 2022 is titled: The Little Girl Who Wrote 'Hi' and draws on a subchapter of the same name of Chapter four, The Weather, In The Wake; On Blackness and Being, Christina Sharpe.
Sharpe shows how the history of anti-black violence haunts present-day life by using The Slave Ship as a marker to categorise how contemporary Black lives in the diaspora have fewer resources represented through layers of society. Sharpe's study argues that the past predominates, and an ongoing history is embodied and embedded within territories and social stratification.
The install uses original text pages from "Stones Justice Manual" that she found in a skip outside a law office in central Birmingham. Like so many who have had to adapt and change over the past year, the company was either going into liquidation or moving. The pages are incredibly light and delicate, containing the same fragile, weighty materiality found on Bible pages.