4th December 21 - 31st January 2022

SPOT VR Residency

We have launched StryxVR gallery space in 2020 and we are now ready to launch our second pilot residency program: SPOT running between 4th December 2021 untill 31 January 2022.


This residency will give artists, performers, makers, crafters of Black heritage a paid opportunity to undertake an 8 week residency: including access to space, curatorial and technical support for one early career and one mid-career artist. Within this residency, artists are invited to explore ideas, develop their research and create new work to experiment physically and digitally with the VR space.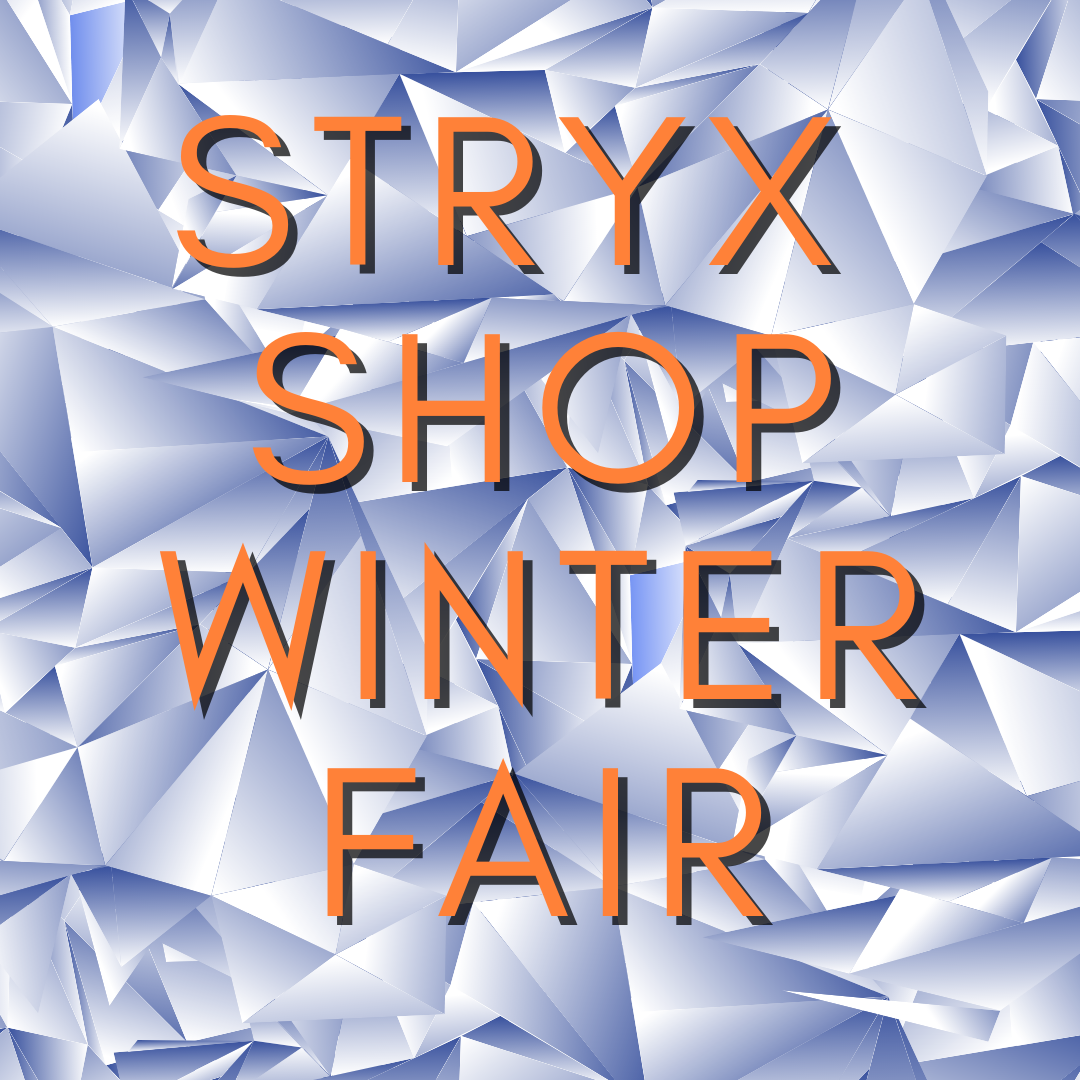 3rd December - 17th December

Stryx Shop Winter Fair

We're celebrating the first birthday of our Online Shop for December First Friday 6pm - 9pm on 3/12/21!

The Stryx Shop Winter Fair brings 15 artists works into the gallery. It's a chance to see their work up close & personal and nab some of the best & unique seasonal gifts Digbeth has to offer. All our artists currently live and work in the West Midlands: here's your chance to support local artists whilst gaining some unique stocking fillers!

The show will run from 3/12/21 – 17/12/21 with a second Fair Day on Saturday 11/12/21 from 12pm – 4pm.

Cash and card payments welcome and encouraged.





5th - 20th November

Stryx Studio Holder Show

Earlier this year, Stryx completely rebuilt its studio complex and gallery space from the ground up.

Since then the studios have been a hotbed of activity, with practices including collage, digital, video, sculpture, paintings and textiles. With our Studio Holder Show, Stryx presents the work of:

Alena Adamkova, Alex Billingham, Carla Busuttil,Cesar De Cesaro, Jemima Graham, Kirsten Adkins, Marcin Sz, William Parslow, Tamsyn Preedy, Dawn-Marie Denton, Tamsin Lunn, Dominic MacMillan Scott, & Elvin Sanders